I love blogging about fashion! But sometimes I just wanna blog about MUSIC! So, today I'm going to be doing a post on just songs I've been listening to thorough 2012.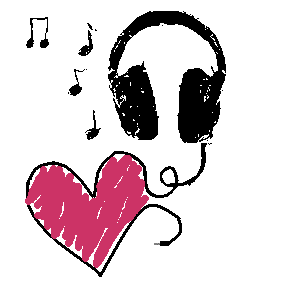 I have the weirdest taste in music. I listen to anything from mainstream pop to obscure rock. I like the pop artists you hear on the radio, but I listen to their obscure songs. Here are my current favorite songs (in no specific order):
Starships-Nicki Minaj
Call Your Girlfriend-Robyn
Crybaby-Basement Superheroes
All Of The Lights-Kanye West feat. Rihanna, Kid Cudi, Fergie, Elton John and Alicia Keys
CU Next Tuesday-Ke$ha
Take Care-Drake feat. Rihanna
Somebody That I Used To Know-Gotye feat. Kimbra
Giving Up The Gun-Vampire Weekend
Pearl-Katy Perry
What Makes You Beautiful-One Direction (Probably on every girl's list!)
Umbrella-Rihanna
We Are Young-Fun. feat. Janelle Monae
Supernova-Mr. Hudson feat. Kanye West
Don't Stop (Color On The Walls)-Foster The People
Those are my Top 14 songs of this time period. I definitely recommend checking out these songs (although a lot are on the iTunes Top 10!)
Bye!